Buy the full release of Desktop Dungeons for PC, MAC AND LINUX to get playing right away.
With 18 character classes, 7 unique races, and infinite randomly generated dungeons, you'll never need another coffee-break game again!
Want to play on a different device? Versions for ANDROID AND iOS ARE COMING SOON!
If you're unsure as to why you might want the full version of Desktop Dungeons, here's a few good reasons and a helpful FAQ.
Have a problem not covered here? Feel free to contact us!
Buy Directly From Us: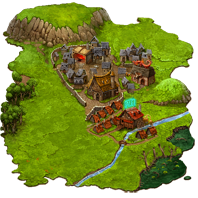 Desktop Dungeons PC/Mac : $15.00
You'll receive the full game via Steam for PC, Mac and Linux for $15
Play in your browser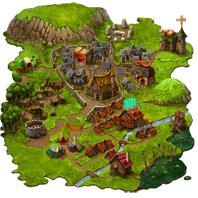 Desktop Dungeons Special Edition PC/Mac : $25.00
You'll receive the Special Edition of the full game via Steam for PC, Mac and Linux for $25
Special Edition bonus content: Commemorative building for your Kingdom, extra challenge quests and a unique character class. Just to say thank you to those willing to support us
The soundtrack by DannyB and Grant Kirkhope through Steam
Play in your browser
Our eternal gratitude.
Order:
Or Your Favourite Online Store: