As a way of saying thankyou to everyone that supports the development of Desktop Dungeons at this early stage, all pre-orders are at a discount from the final price of the full game.
Pre-ordering is also the only way to gain access to the closed beta that will be starting soon: We're looking forward to testing the balance of all the new stuff we've added to the game and working out kinks in our difficulty progression.
If you're unsure as to why you might want the full version of Desktop Dungeons, have a helping of reasons!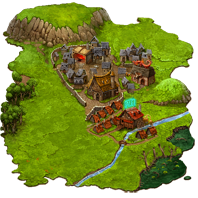 Desktop Dungeons PC/Mac : $15.00
You'll receive the full game via Steam for PC and/or Mac for $15
Play in your browser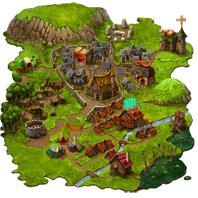 Desktop Dungeons Special Edition PC/Mac : $25.00
You'll receive the Special Edition of the full game via Steam for PC and/or Mac for $25
Special Edition bonus content: Commemorative building for your Kingdom, extra challenge quests and a unique character class. Just to say thank you to those willing to support us
The soundtrack by DannyB and Grant Kirkhope through Steam
Play in your browser
Our eternal gratitude.
Order: