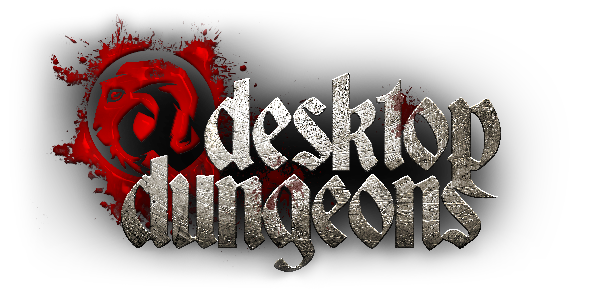 Rather than being satisfied with the simple, unique game that it was, the developers went above and beyond ... resulting in a game that is truly remarkable.
Darren Nakamura~ Destructoid
It's a brilliant design, the core of Desktop Dungeons, and it has entirely survived its expansion into something bigger.
Alec Meer~ Rock, Paper, Shotgun
It's more clockwork than guesswork, more strategy than action, more calculation than discovery. But it's never dry... Desktop Dungeons is absolutely brimming with options and possibilities.
Tom Chick~Quarter To Three
Desktop Dungeons was released on Steam on 7 November 2013 to wide acclaim. All players who had pre-ordered the game were given Steam keys to download the full version. The game is available on PC, Mac and Linux
links to wiki, soundtrack, mods?
Following the massive success of the alpha and winning IGF Excellence in Design award, the QCF Design team made the decision to rework the game and bring it to as many platforms as possible. Unity proved to be the perfect environment and the new build of Desktop Dungeons was unveiled at the IGF Pavilion at the Game Developers Conference (GDC) in 2011. The beta went on to be exhibited at E3 in 2011 as part of the IndieCade Showcase and at IndieCade itself later in the same year. In June 2011, QCF Design opened the game for pre-orders and gave all pre-order customers access to the in-development beta. Between June 2011 and November 2013, QCF Design updated Desktop Dungeons every week, growing and evolving the game with feedback received from players – many of whom spent many thousands of hours playing the game. The very last version of the beta, update 128, was released on 1 November 2013.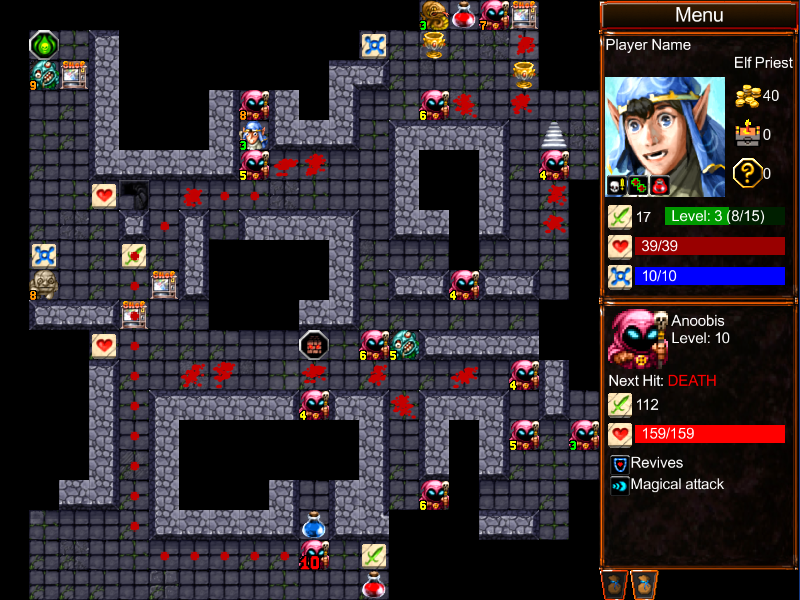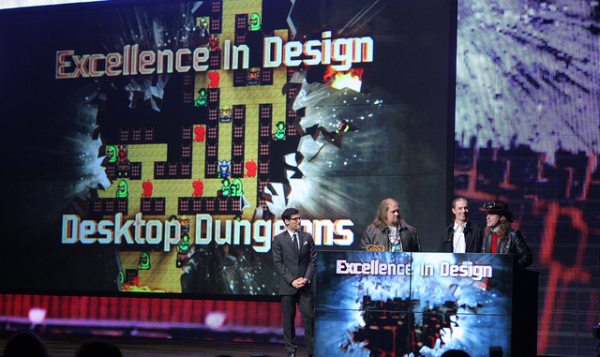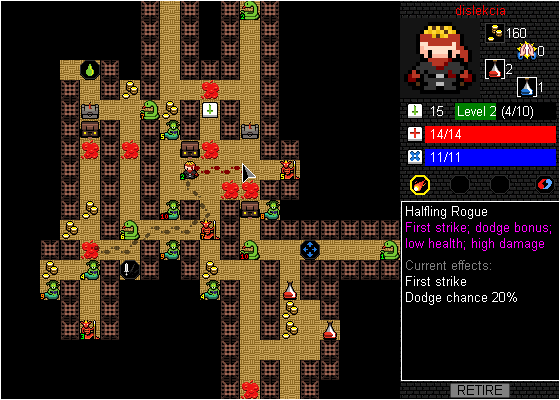 In early 2010, Rodain Joubert put up a very rough prototype of what would ultimately become Desktop Dungeons on a local (South African) game development forum that he frequented at the time. The game was an immediate hit with the other forum users and it exploded outwards from there. Danny Day and Marc Luck, who also frequented the same forums, took notice, saw the full potential for the title, and invited Rodain to join their company – QCF Design – to finish the game. The alpha version that came out towards the end of 2010 is still freely available on DesktopDungeons.net.
For the rest of 2010, the team worked tirelessly on refining the game. The final build was entered into the International Games Festival (IGF) where it was nominated for two IGF awards. Ultimately, Desktop Dungeons won Excellence in Design and fell to Minecraft in the Seamus McNally Grand Prize category.