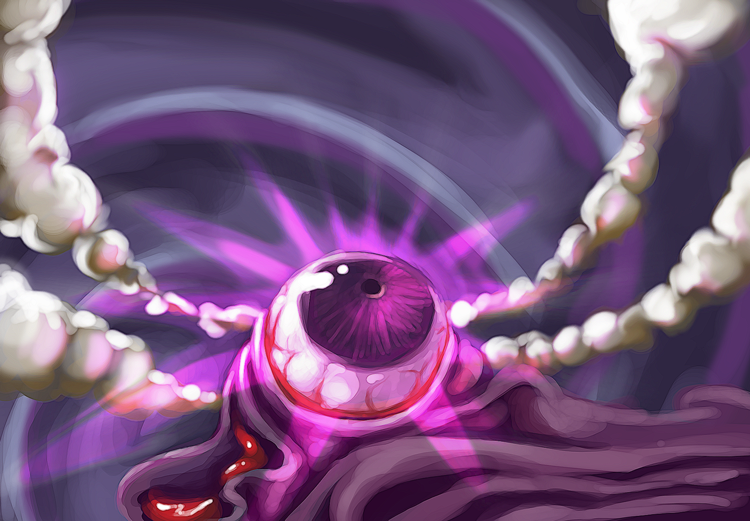 This week's puzzle focus belongs to good ol' Jehora Jeheyu, who often feels maligned and misunderstood because, you know, god of chaos and such. Dedicated players will already understand that constructing an actual puzzle around this deity is a somewhat awkward concept, so we kinda made this one into a (very light) narrative piece while we were at it for all the lore-whores out there.
After recovering from the hectic craziness of last week (which kinda leaked into this week's schedule, too) we put a bit more time into interface and progression tweaks — something that will hopefully take more precedence in the weeks to come as we move emphasis away from balance tweaks and towards getting DD somewhat more "audience ready".
This includes exotic measures such as moving the dungeon screen one pixel to the left, and fixing some Kingdom tooltips. You're welcome.
Well, no, there's a bit more than that. Still a bit of a slow week, but hey, definitely better than the last update's trainwreck! Changelog happily follows:
Current Fixes:
Slayer wand now gives enemy level – 1 XP.
Petrifying an enemy will now remove one layer of curse.
Fixed a bug that would stop the bank lvl 3 appearing.
New puzzle pack: Jehora Jeheyu.
Regional gateway quests require 1st/2nd tier class completion, reward 250 gold.
"Unlikely hero" variants added to 2nd regional dungeons: 3 awkward classes, 500 gold reward.
Pre-Vicious dungeons now require victory with 3 classes, reward 500 gold.
All three Den of Danger "tier quests" offer 1000 gold.
Quest complete toast updated with gold / item sprites.
Added toast for new quest available.
Added toast for new enemy available.
Added toast for new puzzles available.
Lore subdungeon expansions.
Superficial change to Binlor puzzle boss.
Beginner dungeon hint signs no longer overlap descriptions.
Vampires won't fail Faithless checks anymore.
Erosive Eelroots now spawn with the "Slowed" status.
Puzzle Pack display trouble fixed.
Left side pixel alignment fixed.
Right hand interface moved 2 pixels left to lessen grid overlap.
On-character health bars made 2 pixels wide for better clarity.
Weakening removal with potion now updates damage interface properly.
Bloodmage skill description in Kingdom fixed.
Dracul Bloodswell curse now properly affects crusader.