Click here to sign up and play the Desktop Dungeons beta for free until the 31st of March!
Our annual pilgrimage to the GDC in San Francisco has begun (in fact, it's well enough underway that we've had nearly enough time to recover from our 29hr transit) and, as is our custom, we're throwing open the beta to anyone that would like to play it this whole week!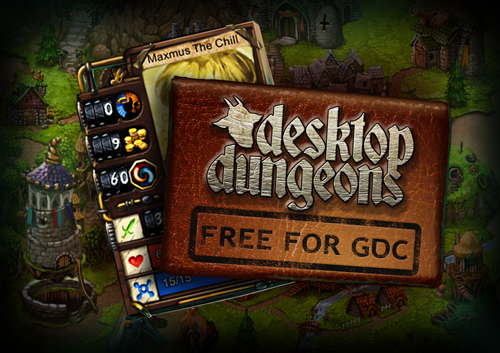 All you need to do is click here, enter your email address, prove you're not a robot and you should be receiving a validation email from us within 15 minutes! As an added bonus, your progress will be saved should you find you can't live without Desktop Dungeons next week.
P.S. The Desktop Dungeons forums are a great place to look for tips and tricks or give us feedback on the game.